Fresh and Easy in a Nutshell
Easy, straightforward meal prep at affordable prices, for busy professionals or reluctant cooks.
What I Liked
The ease of use – ingredients are pre-cut and even the pans are included

The price point – it's cheaper than going out or ordering in

The range of meals
What I Didn't Like
There's a lot of plastic in the packaging

There are no special meal plans for vegans, paleo, or specific dietary requirements
Fresh and Easy Prices
At Fresh and Easy, meals officially start from $6.99. These typically include smaller dishes like salads that are ideal as appetizers or light lunches. Main meals start at $9.95, which is about what you'd expect to pay for a nice main course at a restaurant. I like that Fresh and Easy gives you an almost restaurant-like experience from the comfort of your own home, while also making you work for it a little.
Still, I'd say the menu options at Fresh and Easy are well worth the price. It actually saved me money, because I didn't eat out or order in as much.
Fresh and Easy Menu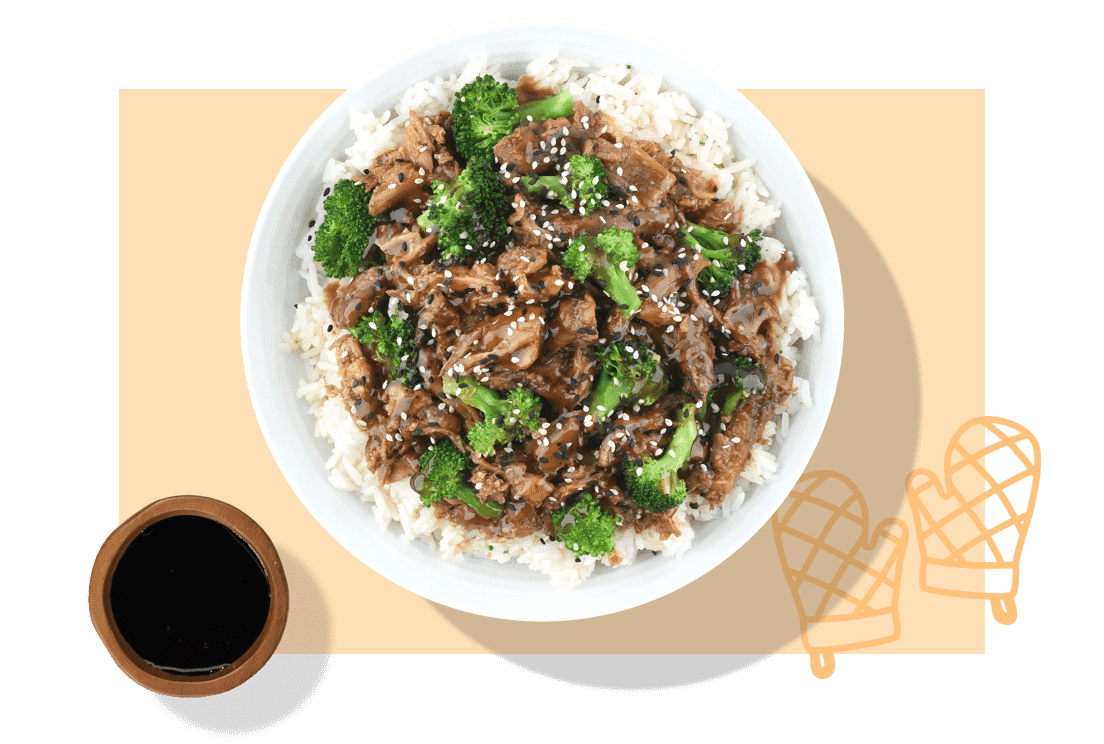 While signing up, you can add a few dietary preferences to get a menu that suits your needs, like calorie- or carb-conscious. You can also select any of the following foods to avoid: pork, red meat, milk, mushrooms, shellfish, and nuts.
You then have the option of choosing from several different meal types: oven-ready, grill-ready, and entree salads. All of the ingredients arrive pre-sliced and diced, and with a pan to bake in or a bag to grill in.
If you're looking to put your meal planning on autopilot, Fresh and Easy will generate your menu for you. Want to see options that look even more appetizing? You can switch meals out for delicious alternatives. You can also use the "Customize It" tool to edit individual dishes and switch proteins for meals that qualify.
My choices included:
BBQ Ranch Chicken with Cheesy Potatoes and Corn

Shrimp Scampi Couscous with Parmesan and Corn

Cheesy Steak Pizza Baked Rigatoni
When it comes to preparing the meals, you'll see how Fresh and Easy truly lives up to its name. All the meals come pre-chopped and with the pan itself – all you need to do is assemble and heat up.
It's just the solution you need as a busy professional or lazy chef – and I tick both those boxes! Could I really have my meals and eat it, too… without having to suffer the cleanup? I was excited to see what was in store.
Fresh and Easy Delivery
Fresh and Easy delivers during the week, Monday through Friday, from 8 am to 8 pm.
I received a notification when my order arrived at my door at about 12.30 pm on the day I'd arranged. Thanks to the ice pack, by the time I got home at around 6.45 pm, the ingredients were still cold and looked fresh.
The Bottom Line
Fresh and Easy is probably my favorite meal delivery service. It was the easiest and quickest of any meal delivery kit I've experienced, and I really liked the price points, too.
I will say that I hope the company chooses to use less plastic packaging going forward, but otherwise if I had to recommend any meal delivery service, I'd go for Fresh and Easy every time.