How to Cancel a Factor Subscription 2022 (Quick & Easy Steps)
Factor makes it really easy to pause or cancel your subscription, without having to offer any explanation as to why. That's even the case if you used Factor's special discount!
I like Factor's flexibility and I felt a bit spoiled for choice while trying to cut calories, but it can also be quite taxing on your budget. Plus, the vegan and vegetarian menus are quite limited. So, it's easy to understand how Factor isn't a fit for everyone.
While looking for alternatives, I found Freshly to be flexible in options, it's affordable, and has a better offer for people who prefer a plant-based diet.
Regardless of your reasons, if you want out, I'll show you the step-by-step process of how to cancel Factor. I'll even throw in a few reliable alternatives, so make sure to read on!
Jump to see some great alternatives
Sign in / Open Settings – on the Factor website, navigate to the Settings menu.
Select Plan Settings – it should be located on the left hand side of the Settings page.
Choose Deactivate My Plan and follow the steps – at this point, you're pretty much done! Simply follow the steps and your subscription will be canceled.
Factor isn't one to keep its customers by making it difficult to cancel, it's easy to turn off your subscription. However, you have to respect the cutoff date and time if you want the cancellation effective immediately.
Factor's cutoff for order processing is 11:59 pm CT every Wednesday. Make sure you cancel before this time if you don't want to receive (and be charged for) the following week's shipment.
Sign in / Open Account Settings – the Account Settings menu is accessible after you've signed in using the Log In button, situated in the upper-right corner of the Factor website.
Select Plan Settings – once the Settings page opens, you'll see several options on the lefthand side of the page. Select Plan Settings, open the Status section, and then select Deactivate My Plan.

Confirm your option – Factor will offer you several options, but if you're set on canceling, choose Cancel Anyway. Next, choose your reason and click on Deactivate Now.
If you ever have second thoughts about canceling, Factor makes it easy to restart your subscription at the touch of a button.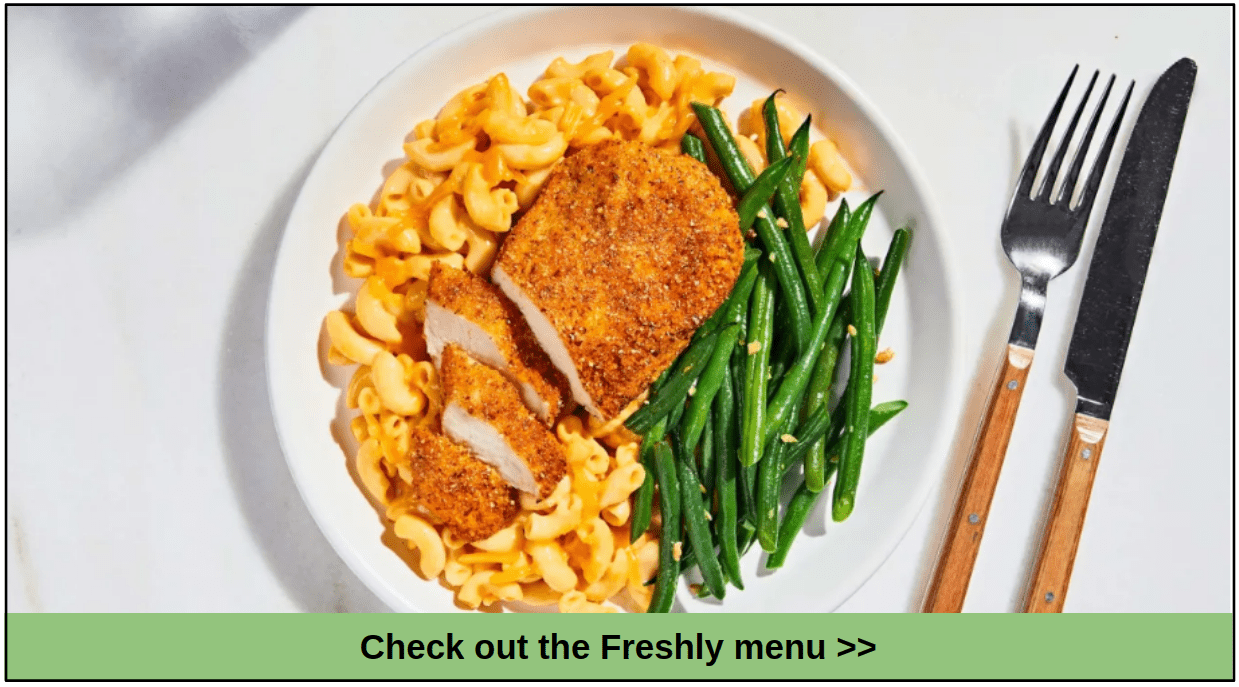 For many people, Factor's biggest drawback is its high price. In comparison, Freshly starts at Price: Missing price for Product undefined per serving and offers the same style of meals as Factor (single-serving prepared meals). Like Factor, plans are based on how many meals you order each week rather than certain diets.
Freshly caters to a range of dietary needs including gluten-free, dairy-free, peanut-free, plant-based, low-calorie, and carb-conscious options. You can speak to one of its Wellness Experts to get advice on which meals might work for you, or head over to our full-length review for a more detailed look at this service.
Like Factor, most of Freshly's meals are gluten-free and there's also a low-carb, high-protein line of meals called FreshlyFit, which is great for supporting an active lifestyle.
Here's another scenario: maybe Factor is too costly for you, but Freshly doesn't cater to your specific health diet. If that sounds familiar, then Fresh n' Lean might be just the ticket! This health-focused meal delivery service – just like Factor and Freshly – provides single-serving prepared meals that can be heated up and enjoyed in minutes.
If you want to learn more about this fitness-focused meal delivery service, take a look at our full-length review.
Fresh n' Lean's prices depend on the plan you select. For instance, the Standard Vegan plan is the cheapest, starting at $7.93 per serving. On the other hand, the Keto and Paleo plans are the most expensive, but they're still cheaper than Factor.
Factor caters to a wide variety of diets, but it's not the only company dedicated to providing diet-friendly dinners. Sunbasket is one of the biggest names in meal delivery services thanks to its wellness-focused plans that cater to almost every specialized diet under the sun.
Like Factor, Sunbasket has veggie, gluten-free, and low-calorie dishes, but it also has Lean & Clean, Paleo, and Carb-Conscious plans, too. Our reviewer goes into more detail on all ten of Sunbasket's plans in our full-length review.
Unlike the other services featured on this list, Sunbasket doesn't just offer prepared dishes. In addition to its single-serving Fresh & Ready meals, which can be heated and enjoyed in as little as three minutes, Sunbasket also offers simple meal kits for you to prepare at home.
Bottom Line
Factor is a high-quality meal delivery service and a great way to enjoy balanced and ethically sourced dishes, but that doesn't mean the service is right for everyone! Luckily, Factor's cancellation process couldn't be simpler, and the three alternatives discussed above make it plain to see there really is a meal delivery service for everyone.
Here's a Quick Summary of Best Alternatives to Factor:
| | | | | | |
| --- | --- | --- | --- | --- | --- |
| Meal Delivery Service | Special Discount | Starting Price | Dietary Preferences | Our Rating | |
| | | $7.74 | Gluten-free, Plant-based, High-protein, Carb-conscious, Dairy-free | 8 stars | |
| | | $7.93 | High-protein, Keto, Paleo, Vegan, Whole30 Approved, Low-carb, Gluten-free, Dairy-free | 7.5 stars | |
| | | $5.99 | Paleo, Vegetarian, Lean & Clean, Gluten-Free, Carb-Conscious, Mediterranean, Diabetes-Friendly, Pescatarian, Fresh & Ready | 9.1 stars | |
FAQ
Is it easy to cancel a Factor subscription?
Yes – you can cancel in three easy steps. All you have to do is access your account (using the website or the mobile app) and choose the Deactivate My Plan option. This won't delete your account, so if you ever want to return, you just have to reactivate your subscription.
Are there healthier/cheaper alternatives to Factor?
Most meal delivery services focus on supporting a healthy lifestyle, so you can't say the alternatives are more nutritious or healthier. However, there are cheaper alternatives on the market, starting with Freshly.
If you want more diversity, then Sunbasket is a great option for the option of prepared meals or meal kits, while Fresh n' Lean is more focused on specific dietary needs.
Until when can you cancel a subscription?
You must cancel your Factor subscription by 11:59 pm CT every Wednesday. If you miss the deadline, you'll have to pay for another week of meals.