Fresh and Easy Review 2021: The Simplest Meal Plan Ever?
Fresh and Easy in a Nutshell
Fresh and Easy is an exciting offering from Home Chef – one of our all-time favorite meal kit delivery services.
Bridging the gap between a typical meal kit and a prepared heat-and-eat dinner, Fresh and Easy provides prepped ingredients and everything else you need to put delicious, home-cooked meals on the table in no time at all. True to its name, Fresh and Easy may just be the easiest meal kit on the market.
What I Liked
Ultimate convenience – kits include everything from prepped ingredients to disposable pans

Palatable price – not only is Fresh and Easy cheaper than takeout, it's also more affordable than most of its competition, including Sunbasket and HelloFresh.

Great variety – the wide selection of meals is easily customizable, giving you a dizzying array of potential recipes
What I Didn't Like
Not the most eco-friendly – there's a fair amount of plastic in every kit, which may not be recyclable in your area

Lack of support for major diets – you won't find options for specific diets like plant-based, keto, or paleo

Not allergy-friendly – despite the option to exclude a few ingredients, there's no easy way to opt out of major allergens like dairy or eggs
Fresh and Easy Is Best For
Busy lifestyles – or anyone who wants fresh, home-cooked meals quickly and easily

New and reluctant chefs – foolproof recipes and prepped ingredients mean anyone can cook their own meal

Families – with kid-friendly dishes that serve up to six

Picky eaters – filter out selected ingredients, like mushrooms or seafood, from your weekly recipes
Fresh and Easy Overview
I'm no slouch in the kitchen, but playing chef every night can really eat into your free time! Though I don't mind a culinary adventure, sometimes I just don't have the time or energy to plan or prepare my own meals. Instead of scouring the grocery store, meal kits take the burden of meal planning out of your hands.
Fresh and Easy takes the convenience of a meal kit to the next level by preparing the ingredients for you. All the produce and proteins come ready to cook: no washing, peeling, slicing, or dicing required! All you have to do is toss everything on the grill or into the oven, and within minutes, you'll be enjoying a delicious, home-cooked meal.
The biggest caveat, however, is the lack of representation for some major diets. The convenience is perfect for me because I don't have any dietary restrictions, but people who can't have dairy or who follow a paleo diet will likely prefer a more inclusive meal delivery service like Sunbasket .
How Fresh and Easy Works
Since Fresh and Easy is part of meal kit delivery giant Home Chef, the sign-up process is quite similar:
1. Select your dietary preferences
Fresh and Easy lets you check off the foods you prefer to avoid from a limited number of ingredients as well as allowing you to focus on either Calorie-Conscious and/or Carb-Conscious meals. These categories are a little vague, but it looks like Calorie-Conscious meals are usually around 600 calories per serving and Carb-Conscious meals have up to 30g of carbs per serving.
Having these options makes it a little easier to manage your diet, but Fresh and Easy probably still isn't the best option for people who want to lose weight. If you're looking for a more diet-focused plan, check out our list of the Best Weight Loss Meal Delivery Services.
2. Enter your email to get started
Because Home Chef is affiliated with Kroger grocery stores, you can also sign up with a grocery account from a list of accepted brands. Depending on where you live, you may even be able to purchase Fresh and Easy meals from your local Kroger-owned market.
3. Set the number of diners and the number of meals you'd like per week
One of Fresh and Easy's biggest strengths is the number of meals you can order. Many companies, including Blue Apron and HelloFresh, don't offer meals for more than four people. They also max out at four or five recipes per week.
When you have many mouths to feed, you need all the help you can get! That's why I love the fact that Fresh and Easy lets you order up to six meals a week for up to six people.
4. Add in your shipping information
Fresh and Easy claims to deliver to 98% of the United States, which looks like it pretty much means it doesn't deliver to Hawaii or Alaska. Unfortunately, there's no way to confirm whether or not you live within the delivery area until you put your zip code in at the checkout.
5. Enter your payment information and choose your meals
I was pretty frustrated that you have to complete the checkout process before you can see your recommended meals. Most services I've tried allow you to see the full menu before charging your credit card, and there's no reason Fresh and Easy couldn't do this, too.
Home Chef's home page has a preview of each week's menu, but there's no easy way to filter and see only the Fresh and Easy dishes. This is a bummer because it's hard to want to commit to a meal subscription when you don't even know what meals you're signing up for!
Fresh and Easy Menu
Home Chef is renowned for its diverse and customizable meals, so it should come as no surprise that Fresh and Easy's menu is expansive as well. Home Chef claims to source organic ingredients where possible, but it doesn't guarantee organic produce.
That said, for dishes with customizable proteins, you'll frequently have the option to "upgrade" to organic chicken breasts or other organic proteins. With all its animal proteins, however, Home Chef vows to follow animal welfare standards.
Because Fresh and Easy is a sub-brand of Home Chef, you can trust that both services follow the same ingredient standards. The key difference is that Fresh and Easy provides meals that come portioned, chopped, and pretty much ready to cook.
Fresh and Easy isn't the only meal delivery service to offer such meals: HelloFresh has the occasional oven-ready offering, while Blue Apron is known for its Sheet Pan recipes. But while these other services offer a small number of easy- and no-prep dinners, Home Chef created its Fresh and Easy plan to provide an entire menu of no-stress dishes. Here are some of your options:
As someone who enjoys putting my kitchen skills to the test, I really appreciate that Fresh and Easy doesn't just limit you to reheating prepared meals the way other services do. The 15 Minute Meal Kits are particularly great since you get to actually cook for yourself without spending too much time or energy doing so.
Here's a sample of what you might see in your weekly menu:
Besides the diverse recipes, notice the ample information Fresh and Easy gives you about each meal. One unique feature is that Fresh and Easy's dishes are not all priced the same: $8.99 is the average price per serving, but the salads are a little cheaper, and premium dishes come with a premium price tag.
One example is the Teriyaki Grilled Salmon (pictured above). Since salmon is considered a premium ingredient, it's on the more expensive side at $11.95 per serving.
The "heart" and "bread" icons (pictured below) respectively categorize this as a Calorie-Conscious and Carb-Conscious meal, clocking in at 566 calories and 29gm of carbs per serving. Just to be clear, though, that doesn't necessarily make this a healthy dish: it also contains 1,576mg of sodium!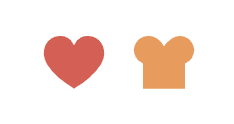 The recipe card for the Teriyaki Grilled Salmon suggests it can be prepared in 20 to 30 minutes. Everyone cooks at their own pace, so I don't usually trust recipe times. Having said that, it can be a good indicator of how time-intensive a recipe is.
Fresh and Easy also displays a Difficulty Level and Spice Level for each dish. This seems useful in theory, but can be subjective. What's easy for me may be difficult for someone else. In the case of Fresh and Easy, though, you can pretty much expect that all of the recipes will be easy for just about anyone. It's right there in the name!
As far as Spice Level goes, that's also subjective. In my experience, as a fan of spicy food, meal kit delivery services usually err on the side of not being too hot. For example, 1 tsp of Sriracha is enough for Fresh and Easy to designate this recipe as having Mild Heat.
The best way to monitor the heat level of your dish is to check the ingredients and use them mindfully. If you're sensitive to spice, use peppers, chilis, or spice blends sparingly.
The last feature I want to highlight is Fresh and Easy's signature Customize It option. The salmon fillets are the recommended choice for this dish, but you can swap the protein at the click of a button. If you're not a seafood fan, sub-in some chicken breasts at no extra cost. Or, if you want a more premium option, swap in Ahi tuna or a USDA-Choice steak for an added charge.
Overall, I'm a pretty big fan of Fresh and Easy's menu. For the most part, the information is clear and helpful, and I enjoyed all the customizable options, but what I particularly loved was how easy the recipes were to follow.
When my colleague reviewed Home Chef's meal kits , she really enjoyed the super-simple recipes – but Fresh and Easy's three-step instructions are even simpler. In fact, I think this was the easiest of any meal kit I've ever researched.
Here's a quick summary of Fresh and Easy's prices and the dietary preferences it accommodates:
| | |
| --- | --- |
| Pricing | From $6.99 per serving |
| Plans | Up to six meals per weeks for two, four, or six people |
| Dietary preferences | Balanced, Calorie-Conscious, Carb-Conscious, Vegetarian |
| Availability | Almost 98% of the continental US |
| Shipping costs | $7.99-$13.99 |
| Special deals | |
Fresh and Easy Unboxing
Seeing a large, Home Chef-branded cardboard box on your doorstep can only mean one thing: your long-awaited Fresh and Easy shipment has arrived! When you open it up, you can expect to find
Recyclable foil pans and/or grill bags

Ingredients sealed in separate plastic bags or containers

Recipe cards

Reusable ice packs and an insulated liner to keep your ingredients cold and fresh.
The biggest problem facing the meal kit delivery industry is undoubtedly the amount of waste involved, and I'm sorry to say Fresh and Easy is possibly one of the worst offenders.
More and more, I'm seeing meal delivery services making an effort to reduce the amount of plastic in their packaging. Unfortunately, I was disappointed with the amount of plastic Fresh and Easy used. The ingredients for each dish were wrapped in plastic, and the proteins individually wrapped in plastic, too.
Other companies, such as HelloFresh review , have long since made the move to recyclable paper bags for much of their packaging, so it's discouraging to see Home Chef using so much plastic. Instead, the company puts the onus on you, the consumer, to find a place to recycle the bags.
Unfortunately, a lot of cities don't have good resources for recycling the types of plastics used, so much of it will likely be thrown away.
Favorite Fresh and Easy Meals
Standard meal kits already make cooking a cinch, but Fresh and Easy's recipes truly take out any potential room for error. This makes it a great service for beginner cooks. All you have to do is turn on the oven to the right temperature, put the ingredients into the pan provided in the right order… et voila! Dinner is served.
The only part of a Fresh and Easy meal that might require some careful attention is the cooking of the protein. Take the Teriyaki Grilled Salmon we looked at earlier: even though 99% of the work is done for you, you'll still be in charge of knowing just the right time to take the salmon fillet off the grill. Honestly, though, as long as you follow the instructions, even that is a stress-free experience.
While the Teriyaki Salmon is a top-notch dish, the seafood-averse among us have nothing to fear, there are still plenty of amazing meat and vegetable dishes. Take the Pork Enchiladas, which come with deliciously melty Oaxaca cheese…
Another favorite is the Three Cheese Penne Bake. I've got a soft spot for anything Italian and cheesy, so I may be biased, but just look at it!
Fresh and Easy Delivery
Just like Home Chef, Fresh and Easy lets you pick a delivery day for your shipments. Your options may vary slightly depending on where you live, but in general, you can choose any day Monday through Friday. Many companies don't offer nearly as much flexibility.
One thing you can't select is what time of day your delivery arrives, but this is rarely an issue. Even if your order is delivered at midday, and you won't be home until the evening, everything is guaranteed to remain nice and chilled thanks to the ice packs and insulation.
One thing to note is that Fresh and Easy doesn't provide you with a link to track the status of your delivery like some of its competitors do. You can read how this feature works in our HelloFresh review and in our Blue Apron review . If you live in an apartment or don't expect to be home, you might want to consider where your order can be left safely.
Fresh and Easy Customer Service
Clicking on FAQs & Support will lead you to the Home Chef help center page, where you'll see a whole range of articles and a handy search bar. I'll admit it's a little confusing that Fresh and Easy doesn't have its own FAQ page – it's not always clear if the answers apply to both services or just to Home Chef!
Getting in touch with customer support is a different matter though. For that, you need to scroll all the way down and find the note that says: If you haven't found your answer, you can reach us here.
Click on the hyperlink and you'll land on this page:
I decided to call, and after about 20 seconds I was connected to the lovely Katie (who even managed to get my rather complicated email address spelled correctly the first time). She helped me with my questions, and I left the conversation satisfied with my experience.
Besides the confusing fact that Fresh and Easy's customer service is really just Home Chef's customer service, the support it provides is overall quite thorough.
If you have more concerns about the service – or if you're thinking about ending your subscription – you can find more information in our guide on How to Cancel Home Chef.
Fresh and Easy Prices
Prices start from $6.99 per serving at Fresh and Easy , but realistically the entrèe salads are really the only meals at that price. While I enjoy a salad at lunch, I prefer something more substantial at dinnertime. Everyone is different, of course, but just be aware that most of the other dishes start at $8.99 per serving.
Of course, that's not to say the $8.99 price tag is a bad thing. It's actually quite affordable compared to many other meal delivery services. It's close in price to major competitors like Blue Apron and HelloFresh while offering a much wider variety of easy-prep dishes.
There are cheaper meal kits out there like EveryPlate which keeps its prices low (around $4.99 per serving) by offering a limited selection and requiring you to do much of the prep.
On the other side of the spectrum, more specialized services like the certified-organic Green Chef command a higher price (from $10.49 per serving on the Balanced Living Plan) due to the specialized ingredients they offer.
Overall, in my opinion, the meals at Fresh and Easy are well worth the price. Except for those with special dietary needs, Fresh and Easy has something for everyone at a reasonable price. And if you feel like splurging on a dish or two, the option to customize your dinners with a premium protein is a welcome way to treat yourself.
Alternatives to Fresh and Easy
The Fresh and Easy meal plan definitely offers many benefits, but it's far from being the only option out there. Here's a quick look at how Fresh and Easy stacks up to its competitors:
| | | | | |
| --- | --- | --- | --- | --- |
| | | | | |
| Starting Price | $6.99 per serving | $7.49 per serving | $7.49 per serving | $8.99 per serving |
| Servings Available | Up to six meals per week for two, four, or six people | Up to four meals per week for two or four people | Up to five meals per week for two or four people | Up to eight meals per week for one, two, or four people |
| Meal Types | Oven-Ready, Grill-Ready, 15-Minute Meal Kits, Fast & Fresh prepared meals | Standard Meal Kits, Sheet Pan Meal Kits, 30-Minute Meal Kits | Standard Meal Kits, One-Pan, Lightning Prep, Sheet Pan Kits | Standard Meal Kits, Speedy Meal Kits, Pre-Prepped Meal Kits, Fresh & Ready prepared meals |
| Pescatarian | ✔ | ✔ | ✔ | ✔ |
| Vegetarian | ✔ | ✔ | ✔ | ✔ |
| Vegan | ✘ | ✘ | ✘ | ✔ |
| Keto | ✘ | ✘ | ✘ | ✔ |
| Low-Carb | ✔ | ✔ | ✔ | ✔ |
| Low-Calorie | ✔ | ✔ | ✔ | ✔ |
Blue Apron is one of the most popular meal delivery services on the market thanks to its varied menu and signature plans. Unlike Fresh and Easy, which mainly focuses on classic American dishes like meatloaf or roasted chicken, Blue Apron offers a more global-inspired menu, like the Korean Gochujang Pork Chops or Thai-style Tilapia with Bok Choy Rice.
Blue Apron is also potentially more affordable than Fresh and Easy, with dishes from $7.49 per serving. Besides its salad options, Fresh and Easy meals are typically from $8.99 per serving. The caveat here, however, is that Blue Apron has fewer easy-prep options.
The closest you'll get is the occasional Sheet Pan recipe (like the Sheet Pan Pesto Salmon pictured below), most of which still require you to do prep like chopping and peeling. Read more about this popular service in our Blue Apron review and decide for yourself!
HelloFresh is the biggest meal delivery service in the United States, and it's a great choice for anyone who wants to have a more active role in their dinner prep. Our dedicated HelloFresh review goes into more detail about what makes this service unique.
As an industry leader, HelloFresh has done a decent job of setting an example when it comes to sustainable food and packaging practices. Another feature I appreciate is the variety of preparation options available.
Though it doesn't offer a sub-brand like Home Chef has with Fresh and Easy, HelloFresh features several easy-prep options in its weekly menus. These include One-Pan recipes and Lightning Prep offerings like the Baja Barramundi with Yellow Rice & Salsa pictured below.
Fresh and Easy's biggest drawback is undoubtedly the narrow scope of diets it caters to. For people with particular dietary needs, Sunbasket is practically a one-stop shop. Whether you're vegetarian, gluten-free, paleo, or have allergies, Sunbasket has a menu for you. My colleague's Sunbasket review goes into greater detail about these plans.
Sunbasket also caters to those of us who aren't keen on spending time in the kitchen. This service offers a bevy of meal kits, including Pre-Prepped recipes and Speedy dishes designed to be ready in 20 minutes or less. As if that wasn't convenient enough, Sunbasket also offers a Fresh & Ready line of prepared meals that can be heated up in a matter of minutes.
The Bottom Line: Is Fresh and Easy Worth It?
Overall, it's hard not to love Fresh and Easy. For me, it strikes a great balance of easiness and tastiness. The only way to have a quicker and easier dinner is to reheat a prepared meal, which is rarely going to taste as good as a freshly cooked dish.
If you do want the convenience of prepared meals in your life, it's hard to go wrong with Sunbasket's Fresh & Ready range or Freshly , another meal delivery service specializing in healthy prepared meals.
Fresh and Easy meals don't skimp on flavor or quality, and you can't deny the convenience! In fact, one of the only reasons Fresh and Easy might not be for you is if you specifically want to master your kitchen skills. In that case, you might prefer the more hands-on recipes of other meal kits – including Fresh and Easy's parent company Home Chef !
Perhaps most importantly, Fresh and Easy is also at a sweet spot price-wise: it's not so cheap that you question the quality of the ingredients, but it's still one of the most affordable options. The premium proteins in some dishes are optional, making them a great choice for the occasional splurge.
My biggest complaints are the lack of allergy-friendly options and the heavy use of plastic packaging going forward. But besides that, it's hard not to love this service.
FAQ
What is the difference between Home Chef and Fresh and Easy?
Home Chef is a leading meal kit delivery service in the US, and Fresh and Easy is a dedicated plan within this service focusing on low-prep dishes. Standard Home Chef meal kits are more akin to Blue Apron or HelloFresh , providing basic ingredients and recipes for you to prep and cook yourself.
Fresh and Easy is a totally unique service, bridging the gap between a typical meal kit and a prepared meal. Fresh and Easy is the perfect blend of fresh-cooked flavor and no-stress meal prep.
How much does Fresh and Easy cost?
Fresh and Easy's cost per serving averages around $8.99, but varies depending on what you order. For example, smaller snacks and salads are as low as $6.99 per serving, while optional protein upgrades can add an additional charge.
Unfortunately, the price doesn't go down the more you order, so you'll still be paying around $8.99 per serving even if you buy six meals per week for six people (the largest plan available).
Are Fresh and Easy meals already cooked?
No! Fresh and Easy meals come with chopped, prepped, and sorted ingredients ready for you to assemble and pop in the oven or on the grill. Even the aluminum pans are included in the shipment. The result is a freshly cooked meal – not a reheated one – with next to no effort.