SeaBear 2022: A Handcrafted Taste of the Pacific Northwest
Mike Mondello, President & CEO of SeaBear, reveals to DeliveryRank the history of this once humble backyard Smokehouse to a now thriving and prestigious business and provider of unforgettable seafood.
From a backyard Smokehouse to a booming business - What is the secret to your success?
We do two things incredibly well – and they are linked to one another. First, our focus is not on just offering seafood, but rather unforgettable seafood experiences. We offer unforgettable experiences directly from our home here in the heart of the Pacific Northwest directly to people's homes all across the country.
Second, we are all really proud to have a culture where everyone knows the important role they play in thrilling (not "satisfying", but thrilling!) the customer. Both of these are the foundations of our success.
What can you tell us about the Wild Salmon and the Pacific Northwest tradition of smoking it?
Traditional Pacific Northwest is very different from the lox style of smoked salmon with which many people are familiar. Pacific Northwest smoked salmon is truly one of the world's great regional food traditions, having been done here for centuries by Native People. The salmon is fully cooked as it smokes (unlike lox, which is cured but not cooked), for a moist, flaky texture and hearty flavor unlike any other smoked salmon in the world.
What are the advantages of quick-freezing, for your salmon and other catches of the day, and where does the Gold Seal pouch come in?
Quick freezing locks in the flavor, texture and nutrients of the seafood, so that when it thaws and is enjoyed at home, the customer is experiencing all the wonderful freshness. Our Gold Seal Pouch is a whole other approach.
This packaging technology (which was created by our founder) vacuum-seals the fish, and then it is gently cooked in its natural juices. This preserves the salmon naturally so no refrigeration is required for items packed this way until the pouch is opened. Extremely convenient, simple to ship – these are our signature items.
What other products/services do you offer your clients and where can we find you?
Our website offers a full range of small-batch artisan seafood experiences, made from salmon, halibut, King crab, Dungeness Crab, scallops, sable fish and more. We ship nationwide from our website at SeaBear.com.
How do you see the future of sustainable fishing going forward?
It depends on what fish and what locations. Alaska – where we get the overwhelming majority of our wild salmon and other seafood – does a fantastic job of managing their natural seafood resources for long-term sustainability.
Sometimes that results in them greatly restricting fishing on a certain fish or run (last year, for example, they shut down fishing for Red King Crab for the year) – this conservative, responsible approach is fundamental to ensuring the seafood we feature from the Pacific Northwest will be available for generations to come.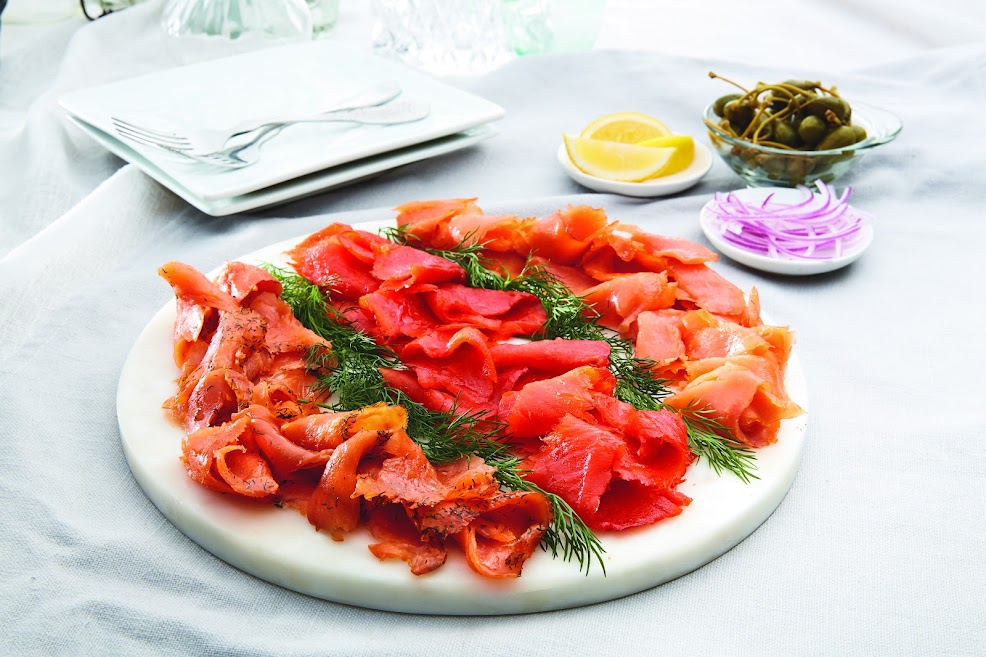 If you would like to know more about Seabear, visit https://seabear.com or follow on https://www.facebook.com/SeaBearWildSalmon/