How to Cancel Your EveryPlate Plan (+ Top 3 Alternatives!) 2022
When I first tried EveryPlate, I was drawn in by its low prices. But, considering the menu isn't as health-conscious as I try to be, I needed to cancel my subscription fast. Spoiler alert: it was really easy. More on that below!
It was also easy to find other cheap meal delivery services that are healthier than EveryPlate. Fresh and Easy is affordable and offers a wider range of meal types than just kits – from prepared meals to oven- and grill-ready dishes.
How to Cancel Your EveryPlate Orders – A Quick Guide
Canceling your EveryPlate subscription is really easy. Unlike some other meal delivery services, it doesn't involve having to speak to anyone, either on the phone or over email. All you need to do is:
Log-in to your account

Open Plan Settings and scroll down to Deactivate Account

Confirm your deactivation – select the reason you've decided to cancel, then click Deactivate Plan
As with most meal delivery companies, timing is everything. If you decide to cancel less than five days before your next delivery is due, you'll still be charged for that order. To make sure this doesn't happen, cancel before 11.59 pm PST at least five days before delivery to stop the recurring order and receive a refund.
So You Canceled Your EveryPlate Subscription – What Now?
Just because you've canceled your EveryPlate subscription doesn't mean you have to go back to the days of meal planning, grocery shopping, and cooking lengthy dishes. There are plenty of alternatives to EveryPlate that might work better for you. Here are three options worth a try…
Best EveryPlate Alternatives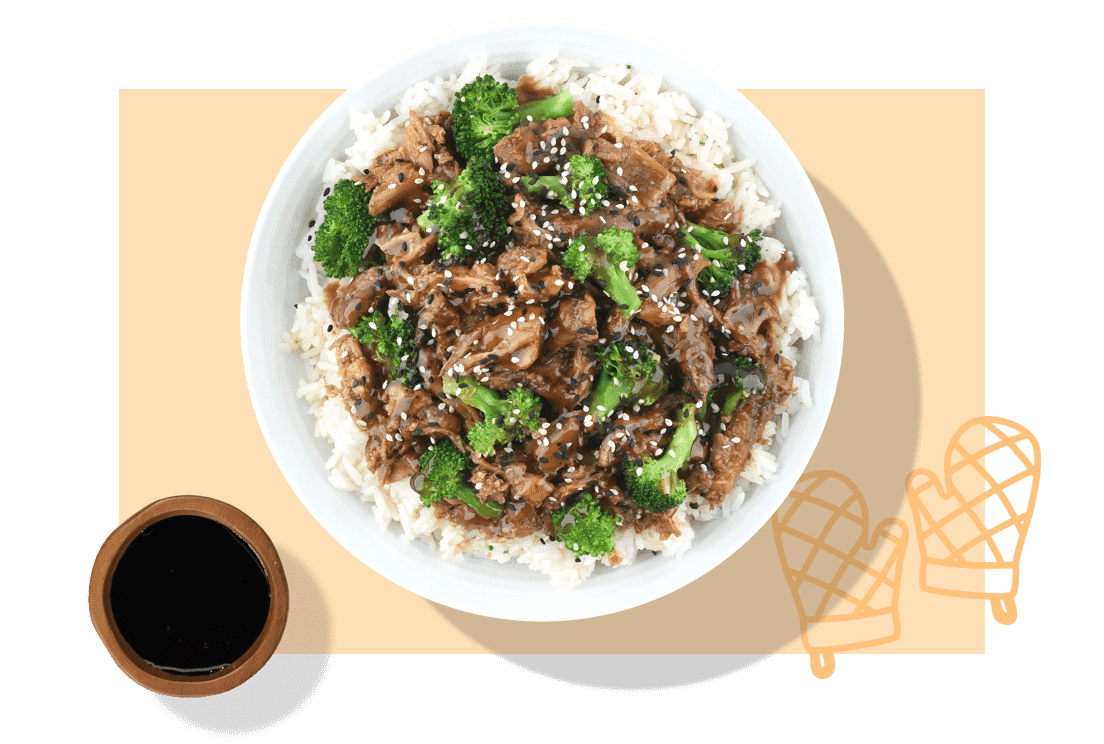 There's a reason why Home Chef's Fresh and Easy plan calls itself "the easiest meal plan ever."
Fresh and Easy provides you with a menu of little-to-no-prep meals. The veggies come portioned, peeled, sliced, and ready to cook – all that's left to do is put the ingredients together.
There are seven recipes available each week, from Fast & Fresh prepared meals ready to pop into the microwave to grill- and oven-ready dishes. You can also find 15-Minute Meal Kits that can be quickly assembled.
For more in-depth info, check out our Fresh and Easy review. And some good news: you can use our discount code to save $80 and get free shipping.
HelloFresh is one of the biggies in the world of meal kits. Aside from offering six plans for different diets – Veggie, Meat & Veggies, Pescatarian, Family-Friendly, Quick & Easy, and Calorie-Smart – it also offers meal kits for a range of skill levels. That means you can up your kitchen game without too much effort, and when you're ready, you can challenge yourself with more complicated recipes.
If you want to spend less time in the kitchen, opt for the Easy Prep recipes or the new Oven-Ready meals that require no prep or cleanup.
We cover all this and more in our HelloFresh review. And did I mention the $80 you can save using our discount code? There's free shipping, too!
If one of the things you appreciate about EveryPlate is the low price, you'll love Dinnerly. Its meals start at just $4.69 per portion – that's an even better deal than EveryPlate!
You can order from a menu of 18 new recipes each week, including some vegetarian, low-carb, and low-calorie meals. The instructions are super easy to follow, but even if you're a more adventurous cook, you'll likely find plenty for you to enjoy as well.
Read more about the varied menu in our detailed review. One thing is for sure: Dinnerly is a great family-friendly choice and you get a lot of variety for such an affordable meal delivery service.
Bottom Line
If you decide EveryPlate isn't for you, canceling your subscription is among the easiest of any meal delivery service I've tried. Just make sure you plan ahead (at least five days) to ensure you aren't charged for a delivery you don't want.
Once you've canceled, there are plenty of other companies out there offering reasonably priced and easy-to-follow recipes for you to try.
Here's a Quick Summary of the Best Alternatives to EveryPlate
| | | | | | |
| --- | --- | --- | --- | --- | --- |
| | Starting Price | Special Discount | Meal Types | Our Rating | |
| | $6.99 | | | See the full Fresh and Easy review | |
| | $7.49 | | | See the full HelloFresh review | |
| | $4.69 | | | See the full Dinnerly review | |
FAQ
Is it easy to cancel an EveryPlate subscription?
Definitely! Canceling EveryPlate is super easy to do and doesn't require you to contact customer support at all. You just log-in to your account, open Plan Settings, scroll down and click Deactivate Account – that's it!
Of course, if you prefer to call an agent or use the live chat, you have the option to do that as well.
Are there healthier alternatives to EveryPlate?
Yes. While EveryPlate is a convenient and affordable service, it doesn't exactly focus on healthy eating.
Take Fresh and Easy, for example. You can choose from the Fresh Start line of meals that are all low-carb and/or low calorie, according to your health goals. You can even find vegetarian meals that don't break the bank.
What's the cut-off for canceling an EveryPlate order?
You need to make any changes to your order, including canceling your subscription, at least five days before your next scheduled delivery, by 11:59 PM PST.
If you try to cancel your order after this time, you'll still receive your next box, and the cancellation will only take effect the following week.