Qomer 2023: The First Company That Markets Bioactive Natural Ingredients!
Qomer holds the distinction of being the first company to successfully market bioactive natural ingredients while prioritizing the principles of sustainability and fair trade. Escobar's visionary leadership has propelled the company to new heights, placing it at the forefront of an emerging industry that embraces both cutting-edge scientific advancements and ethical business practices. Escobar's unwavering dedication to sustainability and fair trade stems from his deep respect for nature and the communities that cultivate these bioactive ingredients. Recognizing the immense value and potential of natural resources, he has made it his mission to ensure their responsible and ethical sourcing, as well as the fair compensation of those involved in their production. In the Delivery Rank's article that follows, we delve deeper into Juancho Escobar's remarkable journey, exploring the innovative approaches and game-changing initiatives that have established him as a driving force in the world of bioactive natural ingredients. Join us as we uncover the story behind Q'omer and the remarkable vision of its Founder and CEO.
Can you share the story behind the inception of Qomer and what inspired you to create a company that combines bioactive natural ingredients, science and technology, sustainability, and fair trade?
The inception of Qomer is rooted in a life-changing experience my partner, Alicia Carpio, and I had in Peru. Our journey took us deep into the heart of the Peruvian Amazonian and Andean regions, where we witnessed the untapped potential of the land's high-quality raw materials and ingredients. However, we also confronted the harsh realities of deforestation and overexploitation plaguing the Amazonian region.
Inspired by this eye-opening encounter, Qomer was born as a fusion of two crucial elements: the opportunity to harness natural ingredients like oils, butters, powders, flours, seeds and grains, and the responsibility to do so sustainably and respectfully within the environment. We envisioned bringing these natural treasures to consumers, trading them to end-food, cosmetics, and agricultural inputs producers. Our vision extended beyond mere trading; we sought to create a transformative experience, where every interaction with our ingredients and products left a lasting impact on individuals, communities, and the environment.
At the heart of our mission, we embraced the synergy of science and technology. With our team's deep educational backgrounds and expertise, we dedicated ourselves to delivering unparalleled services that rigorously validated the properties of our ingredients. Our unwavering commitment was to promote the use of natural alternatives, prioritizing the well-being of consumers and the environment, and shunning harmful chemical substances. Through this harmonious integration, we ensured that every product and solution we offered was of the highest quality, scientifically sound, and aligned with our vision of a healthier, sustainable future.
Q'omer focuses on marketing bioactive natural ingredients. Could you elaborate on the significance of bioactive natural ingredients and their potential impact on various industries?
Qomer, as a technology-based social enterprise rooted in biotechnology, focuses on the design,
development, and marketing of bioactive ingredients and products that hold immense significance across various industries. Bioactive natural ingredients are chemical substances found in living organisms, including plants, animals, fungi, and microorganisms, that exert specific effects on biological systems. These compounds have the potential to profoundly impact human health and enhance the overall quality of life and well-being.
The products and ingredients offered by Qomer are derived from the rich biodiversity found in
diverse regions of the planet. This ensures that our bioactive ingredients and products are natural, healthy, safe, and sustainable, aligning with our commitment to promoting a healthier future for consumers. Our focus lies in providing ingredients for producing functional foods and beverages, nutraceutical products, dietary supplements, agricultural inputs as well as animal nutrition and personal care products, such as cosmetics.
Bioactive compounds, inherent in various natural ingredients sourced by Qomer, are chemical
substances naturally occurring in living organisms. These compounds possess specific properties that exert significant effects on biological systems. Extensive research has demonstrated their potential to offer a wide range of health benefits, including antioxidant, anti-inflammatory, anticancer, antimicrobial, neuroprotective, or cardiovascular-protective activities. It is crucial to note that while the positive health effects of bioactive compounds have been observed, ongoing scientific investigations continue to explore their precise mechanisms of action and determine the optimal dosages for therapeutic use.
At Qomer, we uphold the principle of scientific validation to ensure that our bioactive ingredients and products meet the highest standards of efficacy and safety. Our dedication to scientific rigor is driven by our deep understanding that human health and well-being are paramount considerations in all that we do.
Could you discuss any innovative scientific or technological advancements that Qomer has utilized in the development and production of its bioactive natural ingredients?
Qomer has leveraged innovative scientific and technological advancements in the development and production of its bioactive natural ingredients. Situated within a thriving scientific-business
ecosystem (Scientific Park of the University of Valencia - PCUV), we have fostered collaborations with other companies, research groups, and scientists, enabling us to access cutting-edge technologies. These advanced tools have been instrumental in characterizing our ingredients, identifying bioactive compounds, and validating their functional properties. Among the key technologies we rely on are spectrophotometry, electron microscopy, chromatography,
microbiological testing, in vitro assays, among others. Through the application of these techniques, we have not only enhanced the value of our ingredients but also generated new products, such as protein-rich flours with high bioavailability and formulated innovative solutions using highly nutritious and gluten-free ingredients. Furthermore, we have developed our proprietary system for calculating carbon emissions throughout the entire transportation chain, underscoring our commitment to sustainability and environmental responsibility.
By harnessing these scientific and technological advancements, Qomer has been able to stay at the forefront of product innovation and quality assurance. We continually explore new ways to optimize our processes, ensure product efficacy, and minimize environmental impact. Our dedication to employing state-of-the-art tools and methodologies underscores our unwavering commitment to providing exceptional bioactive natural ingredients that meet the highest standards of scientific validation and sustainability.
As the Founder and CEO of Qomer, what are some of the challenges you have faced in the journey of establishing and growing the company, and how have you overcome them?
Establishing and growing Qomer, a sustainability-driven company, has been accompanied by several challenges. As the Founder and CEO, one of the most prominent obstacles has been the ongoing task of educating the market about the significance of sustainable practices within nature and communities. Given that socially responsible companies are not widely prevalent in industries such as agri-food and science, Qomer has taken it upon itself to lead the way in redefining business paradigms by integrating economic, social, and environmental sustainability into its core values.
To overcome this challenge, Qomer has actively engaged in initiatives such as workshops, training courses, and participation in events and movements that emphasize sustainability. By spreading awareness and fostering a new trend of committed companies, Qomer aims to transform the business landscape and inspire others to embrace social and environmental responsibility. Through perseverance and a steadfast commitment to their vision, Qomer strives to lead by example and contribute to a future where responsible practices are the norm, creating a better world for future generations.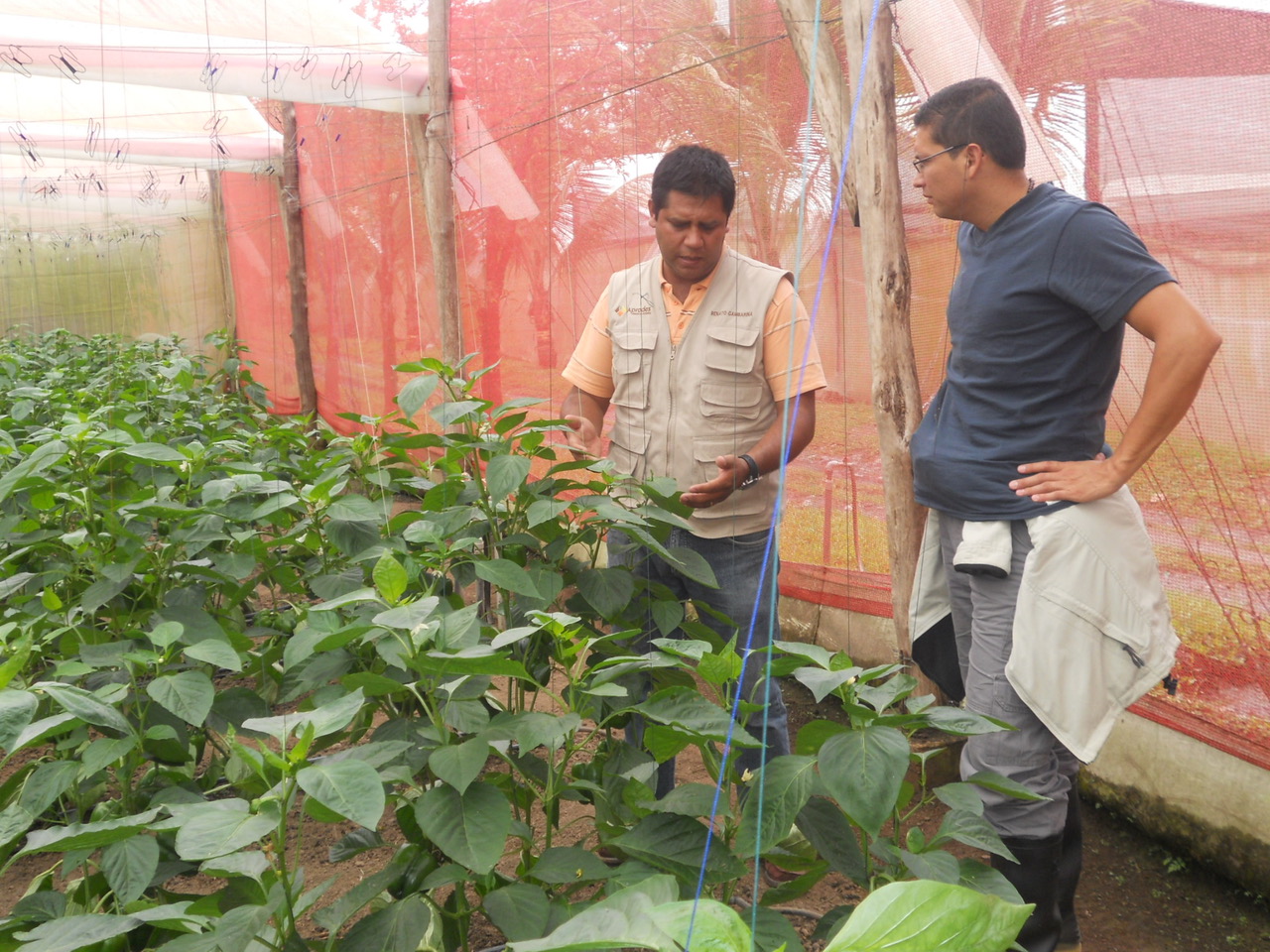 Qomer's focus on fair trade is commendable. Can you provide examples of the positive impact Qomer has had on the communities and farmers involved in the production of your bioactive natural ingredients?
Qomer's commitment to fair trade is integral to its identity as a socially responsible company.
Embracing the vision of fair trade has transformed the dynamics of the market, advocating for better prices for all stakeholders in the supply chain and promoting decent working conditions and equitable opportunities for farmers and workers in developing countries. We exemplify this commitment through various initiatives, such as our traceability process for Amaranth seeds. By
conducting interviews with our 10 producers, we gain a deeper understanding of their communities, their livelihoods, and their well-being.
This direct engagement with producers and communities in our supply chain allows us to ensure that our market processes contribute positively to their local economies and do not have a detrimental impact on their quality of life. Additionally, we actively collaborate with providers who have direct connections with producers, reducing the number of intermediaries involved. This not only streamlines the supply chain but also enables us to increase the prices paid to producers, who often bear the brunt of pressure from traditional supply chains. For instance, we have established partnerships with Amazonian product producers, including cat claw, Dragon's blood, and Sacha Inchi, benefiting around 75 families per community (120) and currently work with 10 families producing Amaranth in India and 80 Moringa producers in Mozambique.
In our pursuit of sustainability as a guiding principle, we consider the well-being of communities, the environment, and the entire supply chain. We strive to choose the most efficient trade routes that align with the ingredients we require while respecting the natural cycles and ensuring that native producing communities receive fair compensation for their valuable work and services. The name "Qomer" originates from the Quechua indigenous language, symbolizing "green" and reminding us to embrace responsible and respectful practices when utilizing natural resources, so that we may enjoy the benefits that nature offers in a sustainable manner.
If you would like to find out more about Qomer, visit https://qomer.eu/